My Patterns
Easily manage your seasonal patterns
It only takes a few clicks to maintain your seasonal patterns
Seasonax provides a powerful feature set to bookmark and manage seasonal patterns which are only available to you. Never miss a seasonal opportunity anymore – you can enable notifications for start and end of any bookmarked seasonal pattern. "My Patterns" is free of charge for every Seasonax user.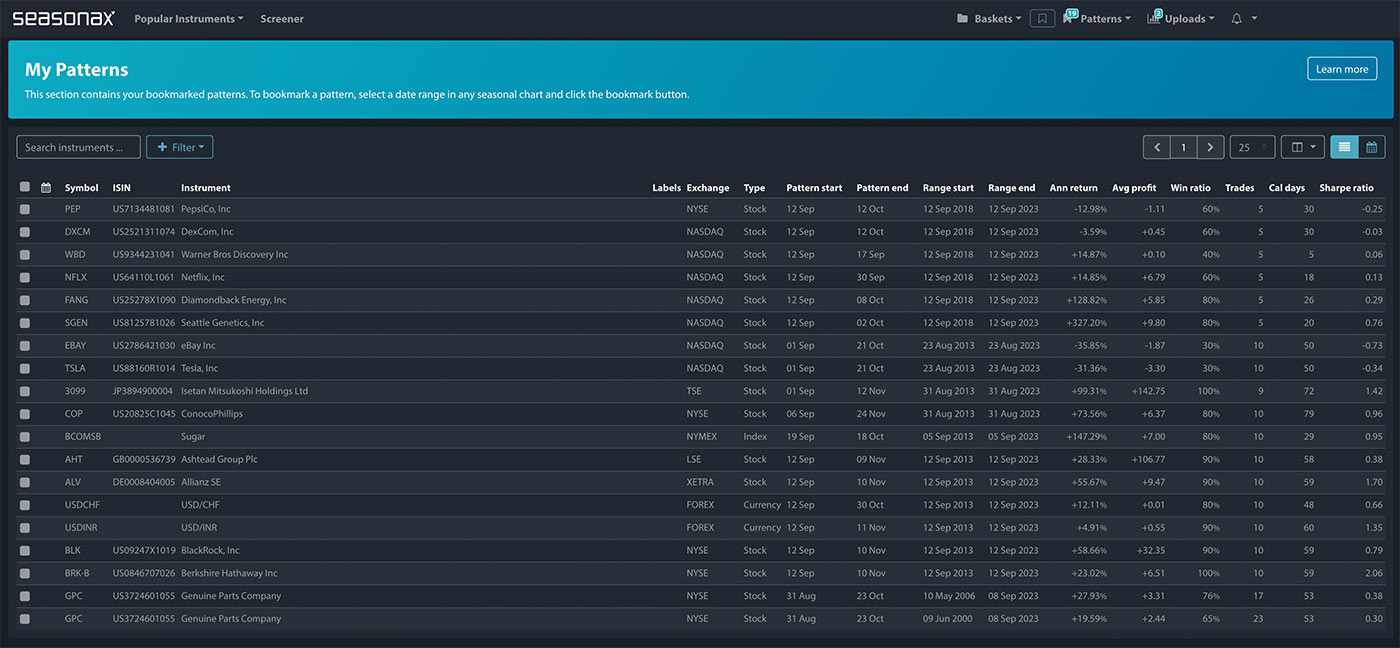 Bookmark your seasonal patterns
Did you find a promising seasonal pattern? Add it to "My Patterns" for further analysis.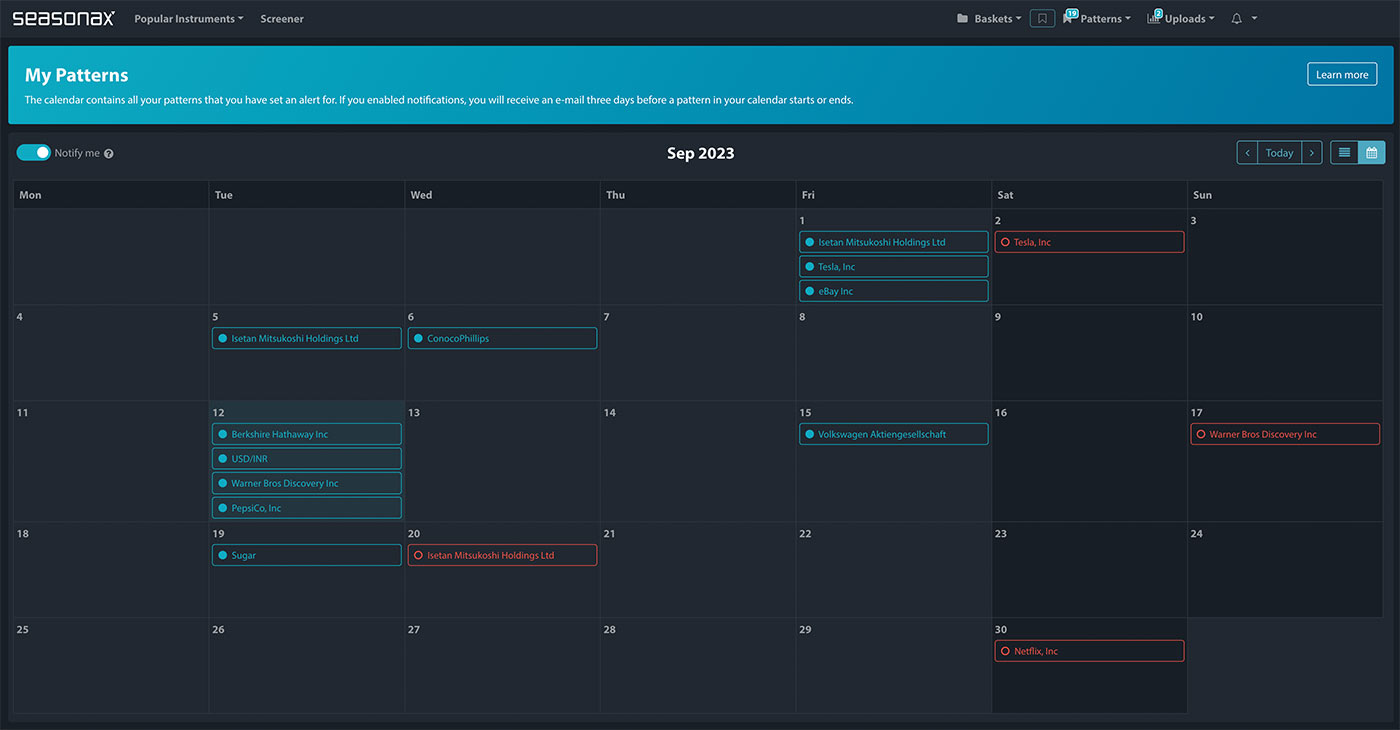 Get notification for pattern start/end
Never miss a seasonal opportunity again. Simply add your bookmarked patterns to "My Calendar" to receive e-mail notification three days before any pattern in your calendar starts or ends.
Apply any filter criterion
You may already have hundreds of bookmarked patterns and keeping an overview might get time consuming. We solved that issue for you – apply multiple filters to only get the filters your are currently interested in.


Add Labels to your bookmarked patterns
We introduced labels to enable our users to better organize their patterns. For existing users: Please note that we migrated all "categories" to this new label system.
Export your patterns
Detailed statistics are available to download within a .csv file. Either export all your patterns at once or apply a filter and only download a specific selection. Simply select your desired patterns and click "download".

Ready to try Seasonax for free?