Unleash the Power of Seasonality in Commodity Markets with Seasonax
Discover the key to optimizing your commodity trading strategies. Uncover patterns, reveal hidden trends, and unearth rewarding investment opportunities with Seasonax – your one-stop platform for commodity insights.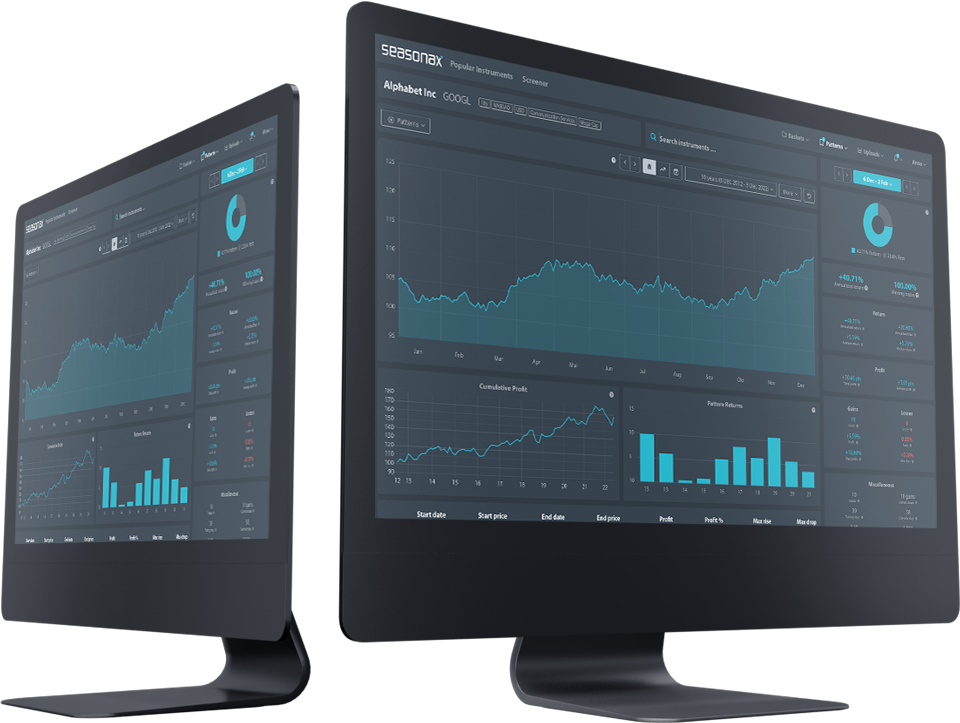 What is Seasonality in the Commodity Markets?
Seasonality refers to recurring trends in commodity prices based on the time of year. This powerful force can significantly influence the supply and demand of commodities, creating patterns that seasoned traders can harness for maximum profits.
About to take a trade on precious metals?
Selling gold in January or February? Think again! Gold has appreciated 100% of the time over the last ten years over that period.
Looking to sell platinum between January 3rd and February 6th? Platinum increases in value 86% in that time frame over the past 15 years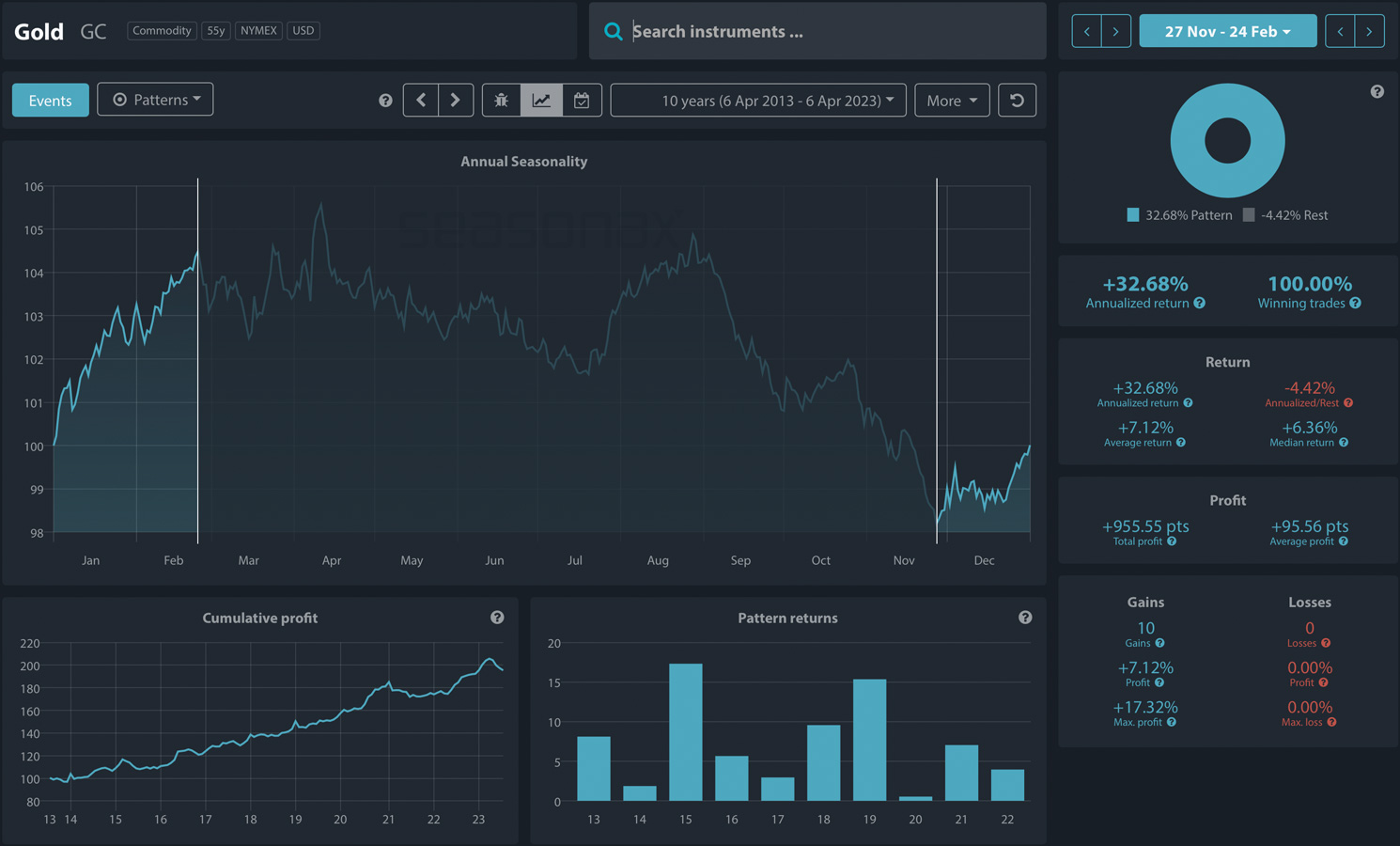 Do seasonal patterns also work for my commodity portfolio?
Do the fundamentals and technicals tell you to sell oil in February? Not so fast. Between February 6th and March 6th oil has risen 72% of the time over the past 25 years
Buying Soybeans when the market opens after the new year? Good choice! Soybeans rose 70% of the time after the new year for the past ten years.
Uncover Excellent Commodity Opportunities within Seconds
#1 Commodity Screener
Seasonax empowers you to swiftly pinpoint excellent investment opportunities. With the capacity to screen more than 25,000 instruments for potential profitable seasonal patterns, you'll be armed with the knowledge to make informed trading decisions in a snap.
Easily identify instruments with the best potential
Rank screener results by average return, annualized return, and winning trades
Save your scan results into a watchlist for future reference
Events Studies
With Seasonax, you'll gain a significant edge in commodity trading, by quickly identifying commodity price trends around major economic events
Discover high probability moves before and after key events
Create your custom events study with just a few clicks
Cover nearly 100 events including FED rate decisions, futures expiries, elections, labor market reports and many many more
Explore seasonality trends and uncover profit-making opportunities in a wide range of commodities
Precious Metals: Gold, Silver, Palladium, Platinum
Energies: Oil, Natural Gas
Agricultural: Wheat, Soybeans, Corn, Coffee, Sugar, Cotton, Livestock
Metals: Copper, Nickel, Zinc
And many more!
We've done all the heavy lifting for you!
We spent 10 years and about 30,000 hours compiling all the data.
Now you can pinpoint hundreds of high probability seasonal trades in very specific time windows with just a couple clicks.
The best part? It's completely free for 30 days. No credit card required.
Just enter your email and get access immediately