Spot Entry Points on the
S&P 500
Using Seasonality Secrets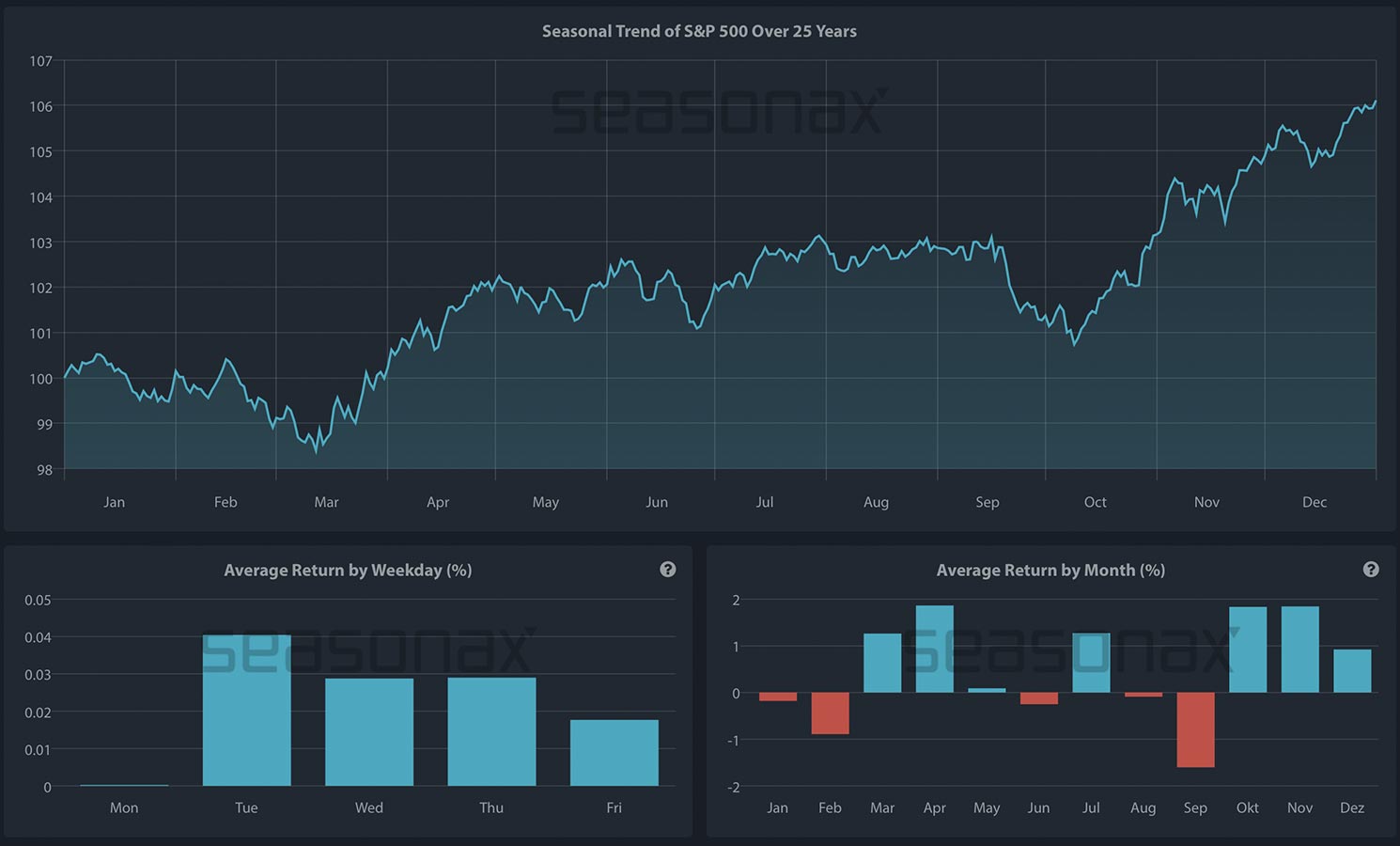 Let's Face it
Trading without paying attention to high probability Seasonal patterns is like never learning from history. You are doomed to repeat the same mistakes and miss great opportunities.
Here's where "Seasonality" comes in.
Seasonal patterns alert you to market opportunities that repeat over and over again. It's like receiving a trade idea that wins 75% of the time over the past 20 years that you can take action on this week. Or like a bright red flag that warns you against your perfect summer stock idea.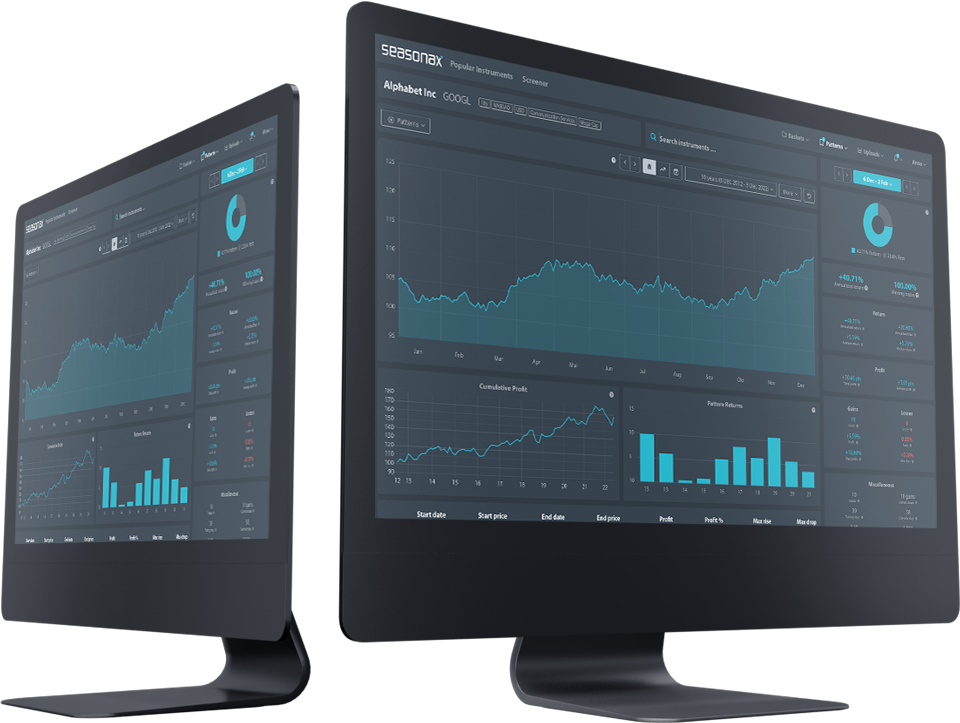 You probably know
This phase originated from a long term Seasonal study starting in the 1930's which pointed to stock market weakness around May with most of all stock market gains coming from the Autumn months.
What you may not know
Seasonal patterns aren't just general historical trends. These patterns also contain very specific windows for outsized gains and losses on stocks in the S&P 500 index.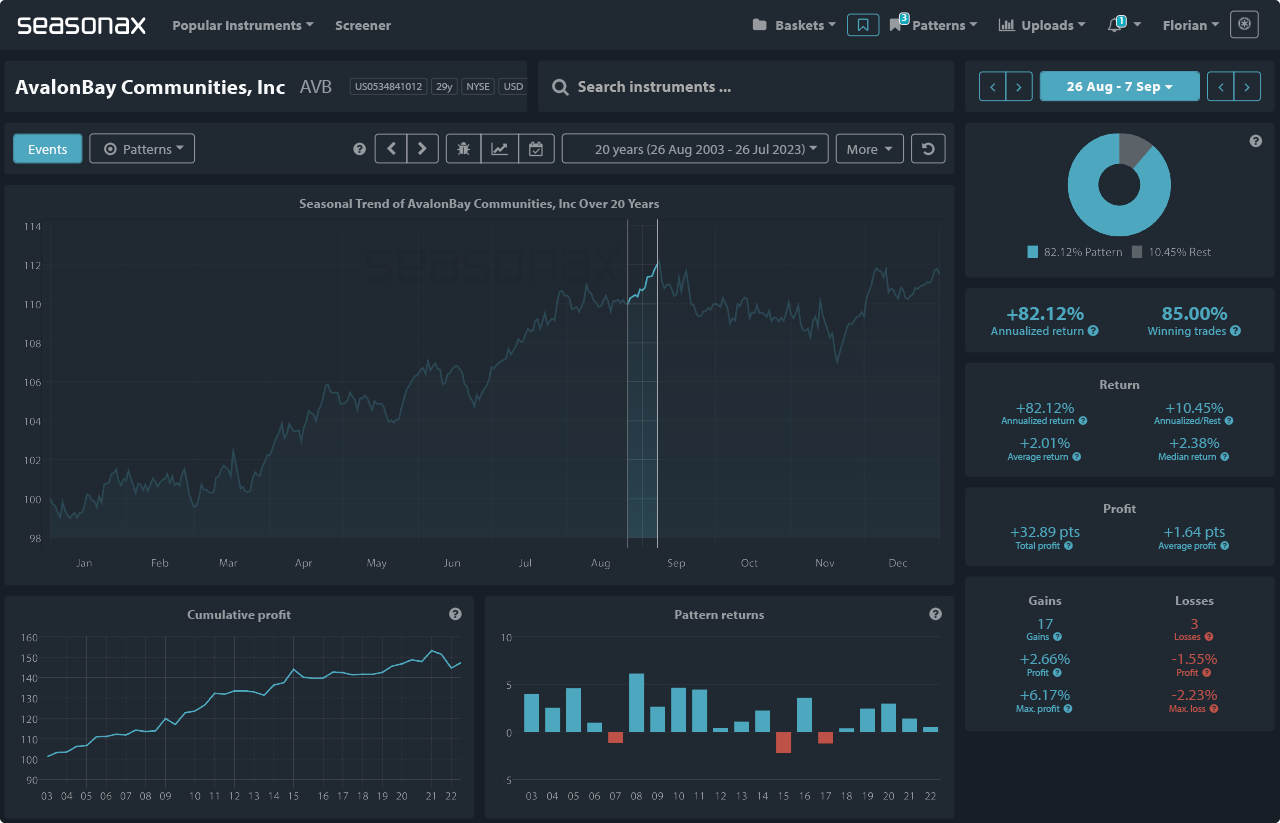 For Example
Over a 12 day window AvalonBay Communities (AVB) gains in value on average 2% starting August 26th every year for the past 20 years! This happens year in and year out 85% of the time.
Or over the same 12 day window – Royal Caribbean Cruises (RCL) has averaged a 6.97% over the past 20 years with an 85% win rate!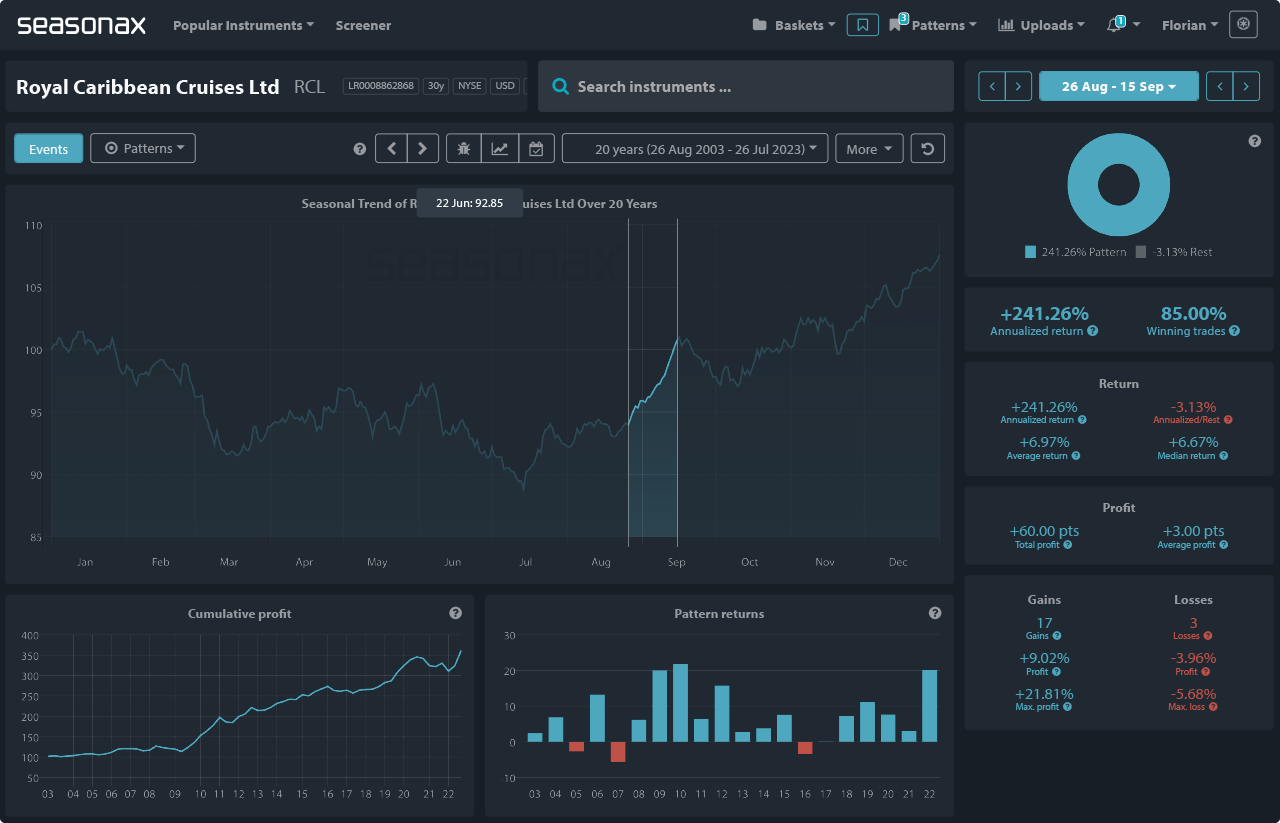 We've done all the heavy lifting for you!
We spent 10 years and about 30,000 hours compiling all the data.
Now you can pinpoint hundreds of high probability seasonal trades on S&P 500 stocks in very specific time windows with just a couple clicks.
The best part? It's completely free for 30 days. No credit card required.
Just enter your email and get access immediately
World Class Traders Love Using Seasonax
For a complete look on seasonality I always turn to Seasonax charts.
Larry Williams
Market legend
Seasonax provides extremely valuable insights that I would not be able to discover otherwise and it really compliments the charting tools already available on the terminal to provide an unrivalled technical analysis experience.
Oliver T. Woolf
CAIA, CMT, FRM, Quant Technical Strategist Bloomberg
Seasonax provides an unrivalled depth of data, often more than 30 years. It is easy and flexible to use and visually very clear. The intraday optimization is a helpful tool for our traders.
Iain Brown
Senior Portfolio Manager
Insight Investment
Try the world's leading seasonal analysis tool and see for yourself?