The Power of Seasonality in Stock Markets
Imagine being ahead of the market with just a few clicks. With our advanced Seasonax Screener you can unlock excellent investment opportunities within seconds. It's time to enhance your trading strategy with a seasonal perspective.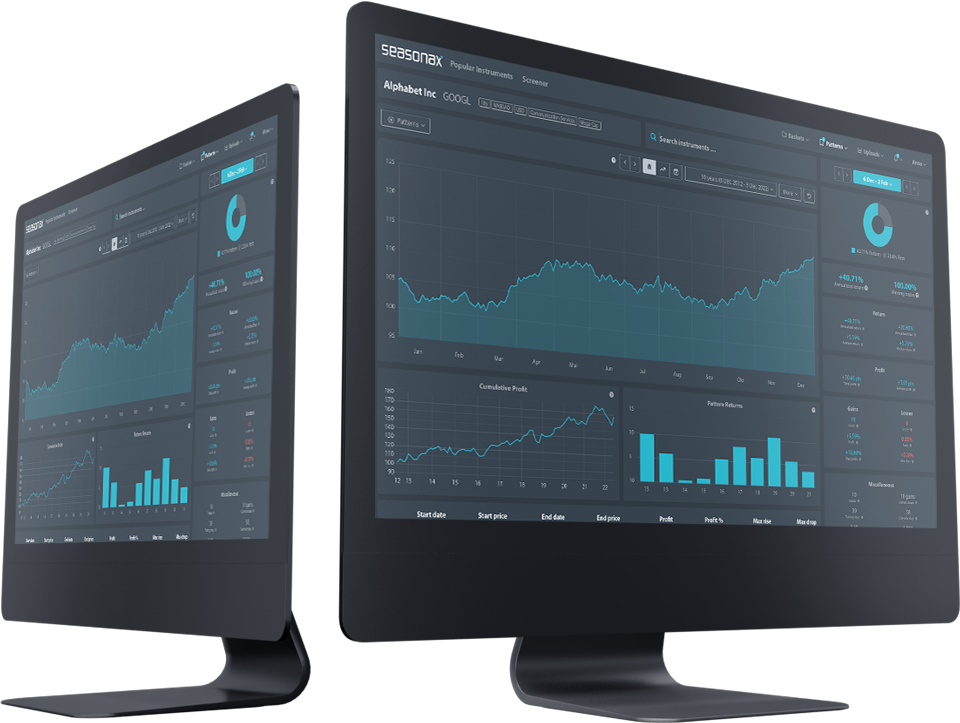 Seasonality is the phenomenon where certain time periods experience regular patterns that can influence market performance. From the infamous "Sell in May and go away" adage to lesser-known trends, seasonality is a crucial factor that can affect stock prices. Our innovative Seasonal Screener enables you to identify and leverage these patterns, transforming the way you invest.
Considering a buying opportunity on your favorite stock?
Buying Microsoft in the Autumn? Check Seasonax! MSFT rose 100% of the time over the past ten years in October with a 181.70% annualized return.
Sell in May and go Away? Not for Tesla. Between May and July, Tesla stock rose with a whopping 216.30% annualized return over the past 10 years.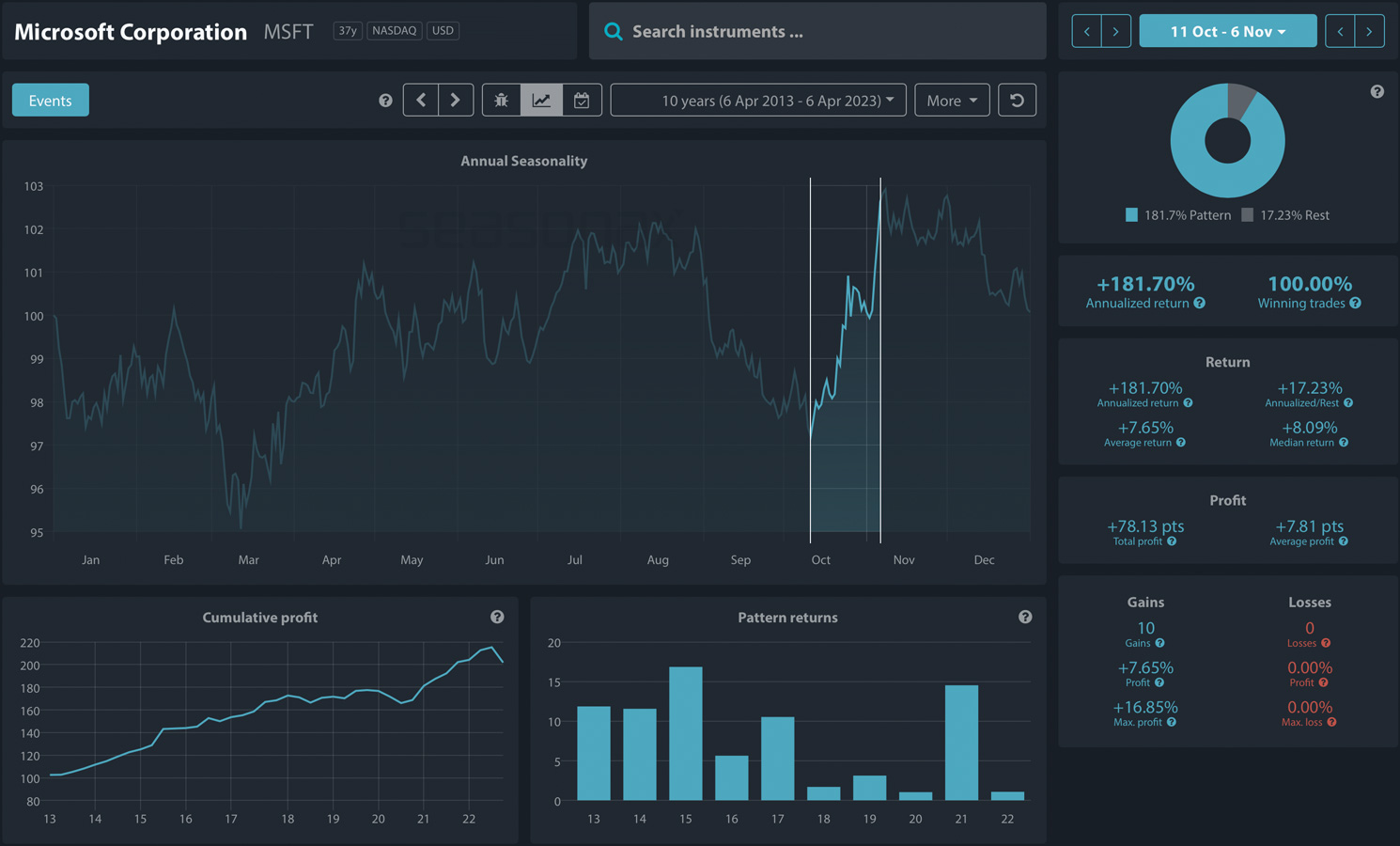 Uncover Excellent Stock Opportunities within Seconds
#1 Stock Screener
Our Seasonax screener allows you to screen more than 25,000 stocks for profitable seasonal patterns. You can quickly identify which stocks have the best potential, giving you an edge over other investors.
Easily identify instruments with the best potential
Rank screener results by average return, annualized return, and winning trades
Save your scan results into a watchlist for future reference
Explore seasonality trends and uncover profit-making opportunities in a wide range of stocks
US: Dow Jones, S&P500, NASDAQ100
Europe: DAX, FTSE100, MDAX, STOXX EUROPE 600
WORLD: HANG SENG, NIKKEI225, BOVESPA, ASX, NIFTY
Sector Analysis
And many more!
We've done all the heavy lifting for you!
We spent 10 years and about 30,000 hours compiling all the data.
Now you can pinpoint hundreds of high probability seasonal trades in very specific time windows with just a couple clicks.
The best part? It's completely free for 30 days. No credit card required.
Just enter your email and get access immediately